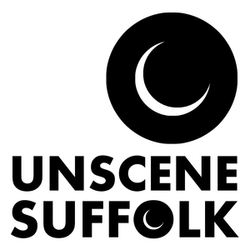 Unscene Singers is an accessible singing group for people with visual impairment. New members always welcome!
We meet at Dance East, Ipswich on Monday afternoons in term-time. 
• Songs of all styles - we learn by ear.
• Large print word sheets and audio tracks provided
• Meet at Dance East, or walk with our volunteers
   from the Cattle Market bus station
• Visually impaired and sighted singers  welcome!
We are also seeking driver volunteers, especially from the Woodbridge, Sudbury and Stowmarket areas
Interested? Email emma@unscenesuffolk.co.uk or leave a message on 07787 397784
Unscene Singers is part of Unscene Suffolk, which provides accessible arts activities for people with visual impairment.
Unscene Singers is supported by the Henry Smith Foundation
My most blustery gig ever! Unscene Singers on Aldeburgh Beach as part of the Festival Fringe in June 
---